How to attract more international users to your online store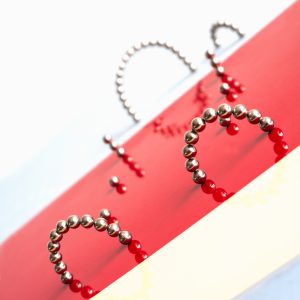 Good reviews, eye-catching layout and good customer support may not be enough to attract many users to your e-commerce store. Especially, if you want to expand to the foreign markets.
Depending on your target regions, you might need to implement some tricks and strategies to boost your presence.
But one thing is sure: Without localising your content for other cultures and languages you won't get far in your global journey.
So, make sure you remember about the following steps:
1.Define the target markets you want to reach and add their languages
It's not a surprise that customers prefer to buy in their native language, even if they can communicate in other languages as well. With that in mind, don't limit your store front to English only. Your English interface will appeal to native English users, but may fail to attract other customers.
First, carefully choose the markets and regions where you want to and are able to deliver your products. To play it safe, you can start from 3 or 5 key markets.
Once you define your target regions, find out what languages are spoken there. It's not always as obvious as it seems. Some countries have several official languages (e.g. Belgium, Canada, Switzerland), so you need to consider all your potential language choices.
Then, localise your store to the languages of your target users.
Again, tread carefully here. Your localised website will be usable only if you…
2. Make sure your multilingual content is of high quality
With so many localisation strategies, options, providers and solutions available on the market it's not easy to make up your mind.
Are you sure you want to equip your store backend with applications offering automated translation? Are you sure crowdsourcing is the right option to create an engaging content? Have you really considered all available options?
Don't go with the most obvious or popular choices just because "this is the way everyone does it". Make sure you're choosing a professional team of localisers and translators who are experienced in adapting online stores. Being a native speaker or knowing a specific language is not enough to be able to adapt and create high-quality content.
Get to know your localisation partner first and remember that your priority is to achieve a localised website that will help you successfully tap into new markets.
Once your multilingual store is ready to launch, don't forget to…
3. Create social media profiles for your international users
With every new language version you'll need to think about social media strategy for that language and region. This will help you to boost your online presence.
One general profile on Facebook or Instagram won't be enough to promote your brand on other markets. Consider each region individually and find out where your potential customers hang out: Pinterest? Instagram? Twitter? Facebook? All of these channels? None? Some local alternatives?
To attract international users you'll need to be where they are. Link your localised pages with the right social profiles in the respective language and remember to update your posts regularly.
If your online store is available in several languages, it might be challenging to manage so many different social channels. But there's a way out.
You can either focus on three key markets first, and add social profiles in other languages gradually once you notice that your strategy is successful. You can also choose to outsource your social media management to a third party.
Before you do that, however, make sure your external social media manager can deal with multilingual content. If not, you might need a social media expert for every target market.
No matter which option you choose, remember that your goal is to drive traffic to your multigoal online store and encourage international users to become your regular customers.
There might be many ways to grow your online store and expand to new markets. But none of them will be effective if you ignore the culture and language of your target users. That's why localisation should be a key element in your store growth strategy.
About the author: Dorota Pawlak
Dorota Pawlak is a localization consultant for digital and Web 3.0 brands. She enjoys helping businesses enter new markets and is passionate about cultures, languages, and technology.