Why you should include localization in your social media strategy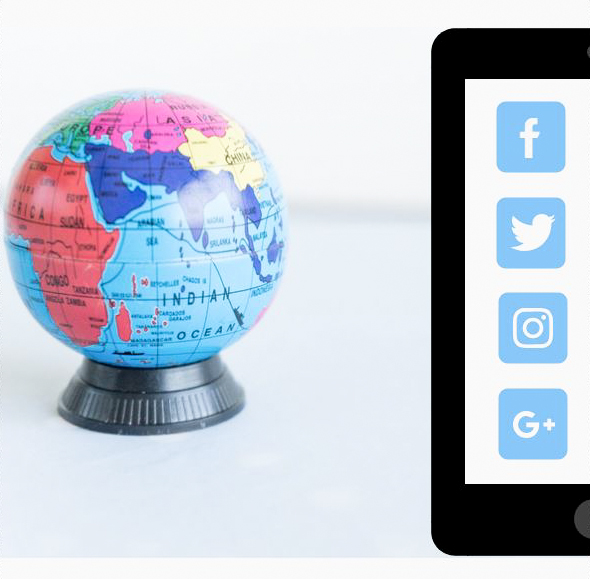 A multilingual website is not enough to reach out to your international customers. Your local presence on the target market has to be supported by social media campaigns, but this will work out only if your social profiles are customized to your target users.
In other words, you'll need to have separate profiles for every language or region you want to engage with. Sounds like too much work? Well, even if that's the case, it's definitely worth it!
Social media localization can take your business to a new exciting level and here is why:
1. It helps you create personalized connections
With localized social media profiles you'll be able to communicate with the specific groups of people – only with users from a selected country or with those speaking a certain language. This makes the whole communication process faster and easier as your target user group becomes more homogeneous.
Focusing on each region or language separately helps to create more relevant content – with local promotions, local events and culture specific content. Running local, customized profiles also means that you can quickly response to the local trends and create more engaging posts.
With social media localization you'll be able to easily connect with your customers and take your engagement to a more personalized level. This can turn your fans and followers into loyal customers and allows them to freely reach out to you in their native language.
2. It helps you reach the right people in the right place
How do you spur interest in your local activity if your brand uses only one general social channel? For example, if you're planning to open a new store in Germany and want to make sure your German followers visit your new location, you're better off focusing only on a small group of your target users, in this case – on those living in Germany. Your audience in other markets doesn't need to know all the details about your local activity.
Sure, it's great to announce your expansion globally, but to attract the right people to the right place you'll need to narrow down your social media coverage to the local level. And this is where social media localization comes in.
From choosing the right social channel to the right content strategy – there's a lot to do to promote any new local activity. But targeting the right region and communicating in the local language are the first steps to boost the interest on the specific market.
3. It increases your website traffic on the local markets
Businesses planning to go global often start from creating a multilingual website to connect with their target customers across the world. But how can you increase the traffic to all language versions? How can you be sure your local brand has a strong online presence?
One of the ways to do that is to interact with the local consumers on social media channels. Of course, you'll need to post content in their native language and choose the same social media where your target users hang out. In this way, your localized social media presence will help you drive traffic to the local website version.
Once you know how you want your users to behave on your website – buy products, services, download a brochure, watch a video, read a blog post – you'll be able to embed the right links to your localized social posts to increase traffic to the specific part of your website designed for the selected market.
Localizing and maintaining the localized social profiles might be time consuming, but it's definitely worth the effort if you want to make sure you interact with the right people. If achieving a local presence and local recognition for your brand is on your priority list, there's no other way but to include localization into your social media strategy.
About the author: Dorota Pawlak
Dorota Pawlak is a localization consultant for digital and Web 3.0 brands. She enjoys helping businesses enter new markets and is passionate about cultures, languages, and technology.