How to prepare your online marketing strategy for the global audience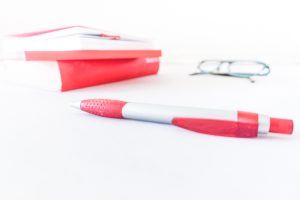 Like many other business, you might want to expand and reach out to customers across the world.
There are of course many ways to do it, but online marketing seems to be the integral part of this process.
Do you know how to do it effectively?
Do you know what items will you have to include to make sure your online marketing can resonate with your international users? 
Below you can see three tips on how to prepare an online marketing strategy for the global audience.
1. Define your target market
Going global doesn't really mean that your brand will be present everywhere in the world. Businesses usually narrow down their efforts to several major foreign markets, so the online marketing strategy has to meet the needs of these markets.
Do you know your target market well enough? You might have already done a research to determine whether your products will sell in a new country.
But do you really know who your target customers are? What are their preferences, purchasing habits and online behaviour?
Before you launch your online marketing campaign, you'll need to find the answers to these questions and define your target markets. Don't assume that the whole "global market" is uniform, as this can get you into trouble.
Avoid using the same content, the same tone and language for each and every target market and remember to be ready to…
2. Adapt your content
Once you know your target online users and potential customers you can go ahead and adapt your original marketing content.
It could be as straightforward as changing the language of your texts published online (on website, social media or in e-mails), or a little bit more demanding, such as creating new visuals, adjusting the colours or designing totally new content for your new website, e-mail marketing campaigns and social media posts.
Your online marketing should be relevant to your target audience, so that you can prove that you understand their needs, their culture and requirements.
Also, don't forget about search engine optimisation and items that you may want to adapt to your new markets, e.g. choosing the right keywords in the language of your target consumers, using the right domain name or adapting the image description and ALT tags to the culture and language of your target market.
Once your content is adapted or designed specifically for your target users remember to…
3. Be where your audience is
Even the most engaging social media posts or articles will fall flat if you don't publish them in the right channels.
For online marketing to be effective, you need to focus on platforms where your target consumers hang out. And these platforms may vary from country to country, depending on your products, services and potential customers.
What worked on your home market, might not be the best option for your foreign consumers. So, don't assume that you'll reach your ideal customers with the same social media channel on each and every market.
In some countries email marketing might be more useful than social media marketing, in some markets your consumers will interact with your posts only on Facebook, in other markets your content will be more successful on Instagram, LinkedIn or a local platform.
That's why your target market research should also include the online behaviour of your potential customers: their social media preferences, their attitude towards e-mail marketing, short videos or ephemeral content.
Promoting your products and services online can be a daunting task, especially if you want to expand to the new markets. But with the proper approach, thorough research and effective adaptation of your content to the target market you'll be able to strike the right note and grow your brand awareness abroad.
About the author: Dorota Pawlak
Dorota Pawlak is a localization consultant for digital and Web 3.0 brands. She enjoys helping businesses enter new markets and is passionate about cultures, languages, and technology.