How to improve your intercultural communication skills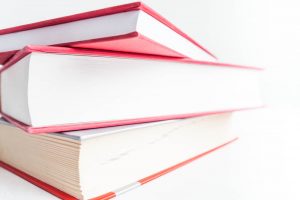 Doing business with foreign partners is not always easy. To convey your message accurately you'll often need much more than language and business skills. Whether you're trying to enter a new market, looking for investors abroad or planning to establish a partnership with a foreign company, you'll have to know how to communicate across cultures to avoid misunderstandings and achieve the desired results. To be well prepared for a foreign adventure, first try to harness the intercultural communication skills.

Here are five examples of how you can improve your intercultural business communication.
1. Talk to other business people
The best way to understand the behaviour, needs and expectations of people from another cultures or countries is to simply spend some time with them. It will be much easier to prepare for your negotiations with e.g. your Spanish partners if you have already dealt with other Spaniards. It could be your colleagues or friends who know how business negotiations in their country are usually carried out. Spending a holiday or some time socialising with people you meet during your journey may not be enough to embrace the local business culture. Not everyone knows how to do business in their own country, so make sure you get advice from people who really have some experience in professional communication.
2. Read blogs and books on intercultural business communication

There are many sources that will help you prepare for doing business abroad. From blogs through magazines to books and e-books – you'll definitely find a lot of information about communication in specific countries, about the most common cultural differences or strategies to prepare for your new ventures abroad. Some recommended positions include: Global Dexterity: How to Adapt Your Behavior Across Cultures without Losing Yourself in the Process by Andy Molinsky, The Culture Map: Breaking Through the Invisible Boundaries of Global Business by Erin Meyer or Intercultural Communication for Business by Elizabeth A. Tuleja. There are also plenty of blogs (including this one) that you can follow to find practical tips about business in a specific country or cross-cultural communication in general.

3. Follow online courses
If you don't have time to delve into the books, you can improve your intercultural communication skills by enrolling in an online course. Depending on the course structure and the platform, you might get a lifetime access to your course to be able to review selected lectures and come back to the content any time you want. Some courses will prepare you for doing business in a certain country or a region, some will give you a general outlook on cross-cultural business communication and some will provide you with helpful tips and strategies for your international activities. To find the right match, visit platforms such as Coursera, Alison, FutureLearn or Udemy. We have just published our course on the latter one, so have a look at the promo videos or the lecture descriptions of Intercultural Business Communication and register if you'd like to find out how to communicate effectively regardless of the cultural context.
4. Collaborate with personal trainers or consultants

Books or courses might be very useful and inspiring but they won't replace face-to-face interactions with your personal communication trainer. Your needs and goals are unique and so the tips, strategies or recommendations you receive should be unique and tailored to your requirements as well. A professional coach will help you solve your specific communication issues and help you prepare for your negotiations, presentations or market expansion in a specific country. Your intercultural communication consultant will also guide you through the ins and outs of communication styles and negotiation patterns that will be beneficial to you and your company when doing business in the particular region.

There are many ways to make sure your business can grow successfully and expand to new markets. One of the key ingredients in this process is effective communication that includes proper strategies for interacting with people from different cultures. So, make sure you hone your communication skills before your business sets off for an international adventure, no matter how big or small it is.

What is your preferred way to improve or gain new skills? Share it with us in the comments section below!

About the author: Dorota Pawlak
Dorota Pawlak is a localization consultant for digital and Web 3.0 brands. She enjoys helping businesses enter new markets and is passionate about cultures, languages, and technology.