Why localizing podcasts can be a good idea to reach out to the international audience?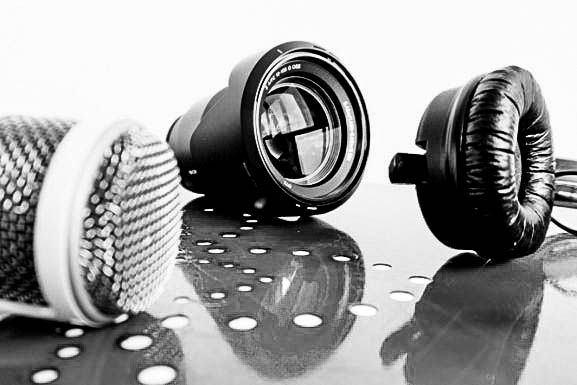 Podcasts are becoming increasingly popular and keep crossing borders in the online and offline world. Although this fairly new medium is visible mainly in the English-speaking countries, the number of hosts and followers from other regions is growing rapidly. The international podcast expansion is already happening and you can choose from as many as 700 000 active podcasts in nearly 100 different languages.
What does it mean for brands trying to grow their businesses with podcasts?
There's a huge untapped market waiting to be utilized. Reaching out to the global users in their own language can help to exploit this potential even further.
But why exactly would you localize your branded podcast?
If your business already uses podcasts to generate interest in your brand, achieve better customer experience, build authority and eventually grow your bottom line, you're probably aware of the power of this medium. Why not take it one step further and truly cater for the multilingual and international audiences?
If international growth is on your priority list, localized podcasts can help you boost your expansion in the long term. It's a way to increase your visibility on the foreign market and attract more listeners, fans and customers from other regions.
How can you know If podcast localization is the right choice for your business?
Obviously, not all types of podcasts are suitable for localization. And not every business will benefit from localizing this type of content.
For example, talk shows are usually embedded in the local culture and targeted at a specific, narrow audience. Localizing such podcasts may turn out to be a waste of time and money. The opposite is true for podcasts based on stories or series. Documentaries, in-depth analyses or talks presenting new bits of information are also suitable for localization, as such content might be appealing to the multilingual and multicultural audiences.
But that's not all.
Localization involves some investment and not every business will be able to reach the break-even point. It doesn't necessarily mean that only big international brands could benefit from podcast localization. Smaller businesses can use this strategy as well, but probably in a different way than the big players.
So, how to approach the podcast localization if you're on a tight budget?  
You don't have to jump in at the deep end and go on an extensive search for voice actors, translators or content creators to record all your episodes in a new language. This might be a daunting task, even if the budget is not your concern.
There are other ways to adjust your podcasts to the foreign audience. You can for example:
Start from 1 or several episodes, preferably from the ones that have the biggest following in your home market.

Create a sum-up or shorter version of the most successful episodes in a new language.

Come up with the completely new content for your new market.

Focus on 1 or 2 main markets and localize your content only for the few selected languages and cultures.
In any case, you'll need to monitor and analyse your user engagement to see if your localized podcasts are visible for the right users in the right regions, and if your strategy brings the desired results.
So, is podcast localization really a good idea?
It is.
But only, if you know your target audience.
And only if you're able to create high quality content that will engage your listeners, regardless of their cultural or linguistic background.
In a nutshell: if you play it right, localized podcasts can be an effective and unique element of your international marketing strategy. Are you ready for this step?
About the author: Dorota Pawlak
Dorota Pawlak is a localization consultant for digital and Web 3.0 brands. She enjoys helping businesses enter new markets and is passionate about cultures, languages, and technology.