Three reasons why localization of your online business is a good investment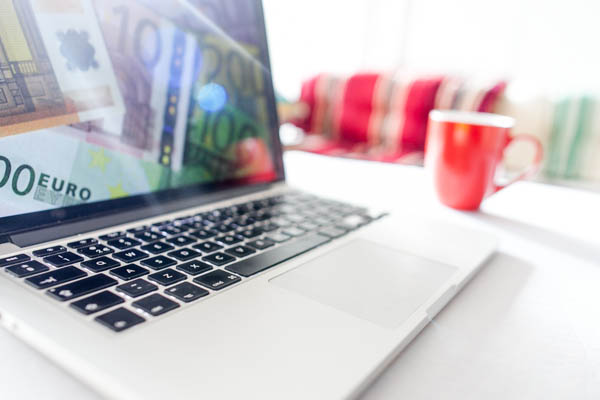 Setting up an online business is one of the best investments an entrepreneur can make. From great scalability through low overhead costs to easy access to the global market – there are many benefits of this business model. But to fully exploit the potential of your online business and be able to successfully target specific regions and countries, you'll need to localize your website and social media content.
Below you can see three reasons why localization is a profitable strategy for your online business:
1. Easier access to the worldwide market
Even though you can run your online business from any place and target any market, you won't be able to accomplish a lot if your online content isn't adapted to the local culture. This goes beyond mere translation, as only replacing the language on your website or social media profiles isn't enough to build a local presence.
To attract more customers from a specific region, your online business has to be adapted to their expectations, needs, decision making processes and cultural values. Only in this way, that is by localization of your texts, graphics, website items or marketing e-mails, you can build a truly local presence and gain a potentially unlimited access to the worldwide market.
2. Better user experience
Having a virtual company may work great for you, but not always for your customers. Compared to a brick and mortar store, gaining your potential customer's trust and proving you're credible could be quite complicated. This is why you need to build a trustworthy online image. You can achieve it for example with a professional website that shows who you are and what you do in a way that will be clear to all your potential visitors, regardless of their location.
And that's where seamless localization comes in. By adapting your content to the culture and language of your potential customers you'll be more likely to increase their confidence in your brand. Culturally relevant content, appropriate visuals, intuitive navigation and error free texts will provide your visitors with a better user experience, which helps to reinforce your business image in your target market.
3. Increased revenues
There are many ways to increase your online sales and attract more customers: from personalization, through social media campaigns to loyalty programs. Although these strategies may seem effective, you'll reach only a limited number of potential buyers if your marketing content is created in merely one language. Even if it's English.
In fact, 42% of Internet users never make any purchases in languages different than their native language. So, if you want to fully exploit the potential of your online business and run it without any geographical boundaries, sooner or later you'll need to adapt your content to other regions. By localizing your e-commerce website or social profiles you'll be able to acquire new customers and eventually increase your sales. With a culturally adjusted content you won't have to limit your marketing and sales to one country only, but you'll be ready to take your online business on a truly global adventure where no limits exist.
With an online-based business you can have an access to each and every market. But to target specific regions effectively and gain trust of your potential customers, you'll need to invest in localization to make your brand more credible across the borders.
Are you ready for this journey?
About the author: Dorota Pawlak
Dorota Pawlak is a localization consultant for digital and Web 3.0 brands. She enjoys helping businesses enter new markets and is passionate about cultures, languages, and technology.