Why it's a good idea to localize your educational videos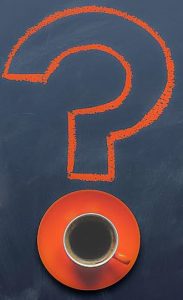 New year means new ideas and new strategies, but also new trends and emerging technologies. Especially when it comes to videos and e-learning.
From growing your student base, through increasing your profit, to creating a better online presence – localization of educational videos will help you reach the goal you've set for 2020.
Below you can find out why localization of education videos could be a good idea.
1. Popularity of educational content grows dynamically
Webinars, podcasts and educational videos have never been more popular. This type of content is considered highly efficient when it comes to brand building, engaging with your target audience and establishing a leading position in the industry.
In 2020 marketers will continue creating more and more webinars according to the statistics of GoToWebinar, trying to reach as many users as possible. The same is true for podcasts and online courses. The number of e-learning and podcasting platforms is increasing not without a reason: everyone wants to get a slice of the cake in this profitable and dynamically evolving industry.
As this boom isn't limited to the US only, it's worth focusing on other countries if you want to build an extensive student base. To reach out to users across the world consider localizing your educational content to the language and culture of your target audiences. You don't have to release your videos or courses in several languages at the same time. It's enough to focus on two or three countries first to test the waters and then decide whether you're ready to take the plunge.
2. Educational videos are considered evergreen content
Unlike product reviews or unboxing videos, educational videos are considered to have a longer life cycle. This type of content often receives repeat visits and attracts new users year after year. Educational videos, online courses or webinars continue to be "alive" when the educational value is up to date.
That means that your localized videos will continue to generate new audiences and potential profit for quite a long time. One-off investment in subtitles, voice over or a totally new content crafted for specific markets may go a long way and help you gain a competitive advantage.
3. Videos are the preferred method of learning
Both in the marketing and e-learning industry, videos are and will remain the preferred content type. It is an easy way to engage users or promote your products and services. Educational videos are more enjoyable and hold a learner's attention longer than any other medium. No wonder that a survey run by Wyzowl revealed that nearly 70% of consumers prefer video over any other content type when it comes to education.
This is yet another reason to focus on growing your video audience, which of course shouldn't be limited to one country only. Top 10 countries with higher e-learning adoption rates include India, China, Malaysia, Romania and Poland, so it's worth considering these regions as well. Adapting and localizing your educational content for the established or evolving markets will help you expand your reach and increase the popularity of your videos and brand across the world.
Whether you create short educational videos, online courses or informative webinars, localization can be your safe bet, as long as you know your target market very well and work with a professional localization team.
About the author: Dorota Pawlak
Dorota Pawlak is a localization consultant for digital and Web 3.0 brands. She enjoys helping businesses enter new markets and is passionate about cultures, languages, and technology.