How to make your app localization process smooth: working with translators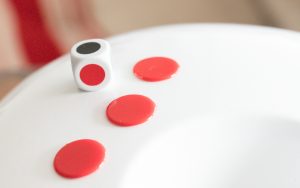 Once you decide to localize your mobile app, another
question may arise: How to do it smoothly? What data will my translation vendor need?
Depending on your app, localization budget or timeline, you may need to share different content with your localizers. However, the items mentioned below will always be very useful, so make sure to deliver them to your localization providers:
1. Screenshots or access to the application
Don't be tempted to think that an access to your file with strings is all your translators need to deliver a high quality work. Whether you hand in an Android XML or iOS strings file or an Excel file containing exported UI strings, make sure your translation providers can see the context. Some strings (e.g. one-word commands) will only make sense once your translator or localizer can actually view them in the app. That's why it's a wise idea to either deliver several screenshots from your app or to make sure that your localization partner has access to the app.

In this way you'll end up with a more user-friendly interface and your translators won't bombard you with so many questions about the context. It will also save a lot of time and trouble throughout the process.
2. Description of the target audience
It's not easy to write content if you don't know who the potential readers are. The same applies for app localization. To have your UI strings translated and adapted to another culture, you'll need to provide your localization vendor with a thorough description of the target audience.
Think about the potential users of your localized app. Is this target group similar to the users of your original app? What are the demographics, interests and preferences of our target users? Are they familiar with your app type or your other products? Why would they decide to install and use your app?
Once you specify your target audience make sure to provide all the details to your localization team. This step will help them choose the right style and terminology for your localized app, as well as give your localizers a general idea about the end users.
3. Comments for the strings with variables

Before submitting your UI strings for localization make sure that everything is clear and straightforward. Ideally, add a comment to explain what every placeholder stands for and provide extra context for any ambiguous phrases. This will be especially helpful in the case of very short strings or creative content such as mobile games.

Using variables might be quite problematic in highly inflected languages where it's rarely possible to keep the same word form regardless of the sentence structure. That's why your translators will need to rephrase your strings or suggest you change your strategy, but first they have to know what values will be inserted in place of the variable. So, take some extra time and go through your files to provide comments where necessary. Again, this will make the localization process smoother, help you avoid endless questions about the context and ensure better adaptation of your
content.

There's a lot you can do to ensure a smoother and better collaboration when you want to take your mobile app abroad. The key to success lies in providing an in-depth understanding of your product and making sure your UI strings are clear to your localizers. This will help to achieve a high-quality end product and eventually create better interactions
with your end users.

About the author: Dorota Pawlak
Dorota Pawlak is a localization consultant for digital and Web 3.0 brands. She enjoys helping businesses enter new markets and is passionate about cultures, languages, and technology.