Best website localization practices for the holiday season
 
 
Holiday season is the best time to show your customers you care.
 
It's the time to tap into their culture, gain their trust, and eventually close more sales.
 
And localization is where it all begins.
 
Many global brands know how powerful highly localized content is and showcase their skills especially around the holiday season. From Black Friday, through Christmas, Hanukkah, Chinese New Year, Valentine's Day to Easter, Ramadan, or Diwali – there are many celebrations around the world that you can use to your advantage. And to the advantage of your customers.
 
So how to effectively localize your content and immerse your brand into the culture of your target audience? How to show you care and understand preferences, expectations, doubts, and fears of your consumers?
 
Luckily, you don't have to reinvent the wheel. Have a look below to find some inspiration from successful global brands:
 
1. Add a little festive touch to your standard layout
 
You don't need to change the whole layout to dress your website in holiday attire. Sometimes less is more. To add holiday spirit to your website, you can use subtle visuals or simple titles.
Like on the US website of Samsung: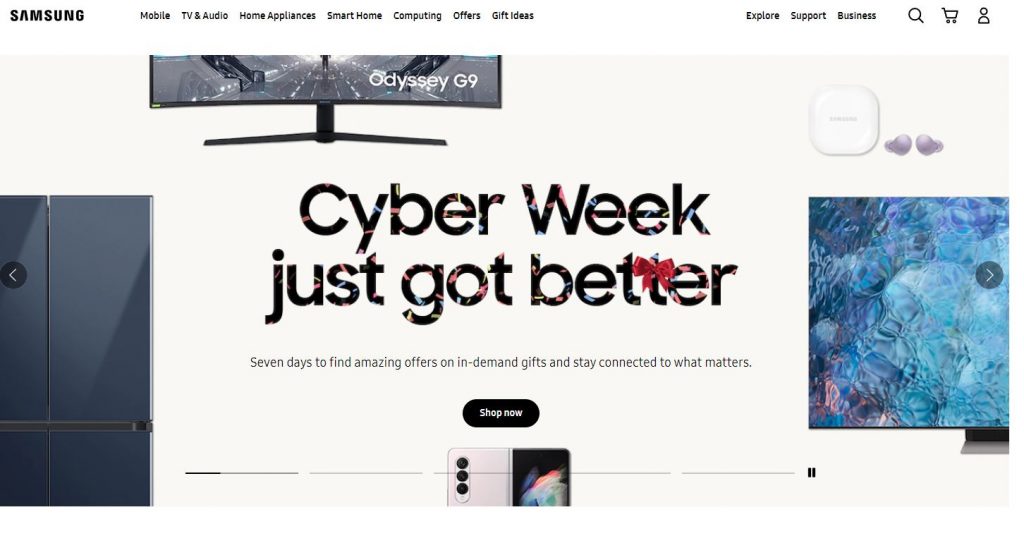 That's the Cyber Week screenshot from this year, and below a screenshot from Valentine's Day in 2018 from the same website: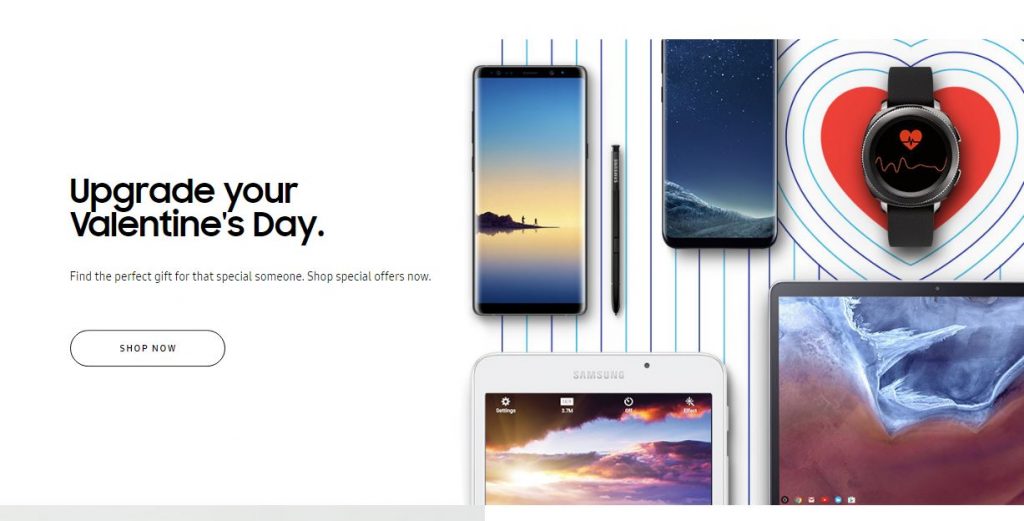 Both images are displayed as first sliders on the main page. Both are followed by simple, non-holiday visuals with other products. What really matters is that little touch, a short reference to the local holiday. It's the first impression that counts and reminds your customers that they can celebrate with your products.
 
You can also follow in Ikea's footsteps and make your cultural references even more subtle. The current Israeli homepage presents this image as an intriguing way to highlight local Hanukkah celebration. It's the Festival of Lights, so the light plays a crucial role on the website: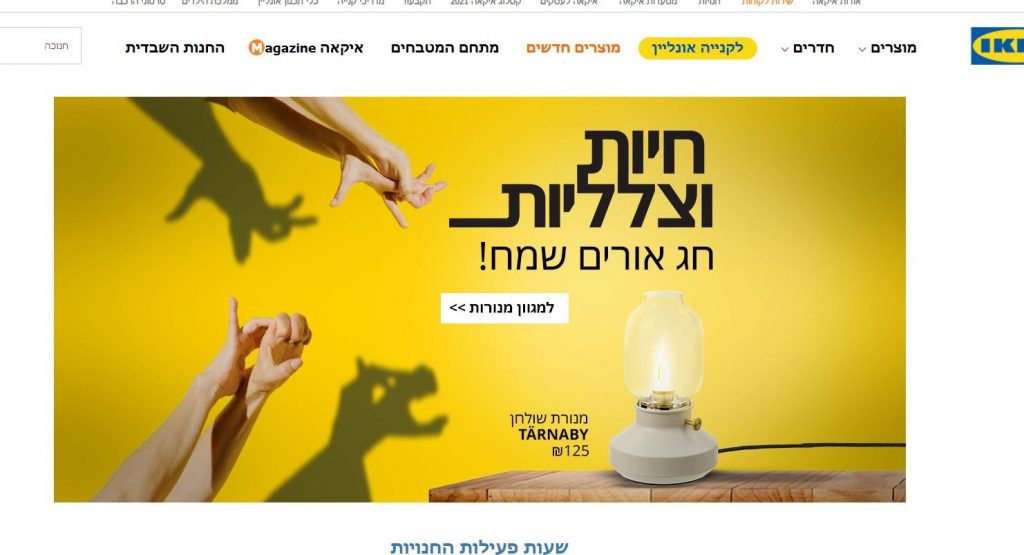 2. Make it loud and bright (but within the cultural limits)
 
In some regions when you say "Coca-Cola" you immediately evoke the image of a bearded man dressed in red. And rightly so. The company's website explains that Coca-Cola adds played an important role in shaping the jolly image of Santa Claus.
 
The brand perfectly taps into the Christmas spirit every single year. Of course, with the consumer's culture in mind.
 
For example, this year the British version opens with the following image: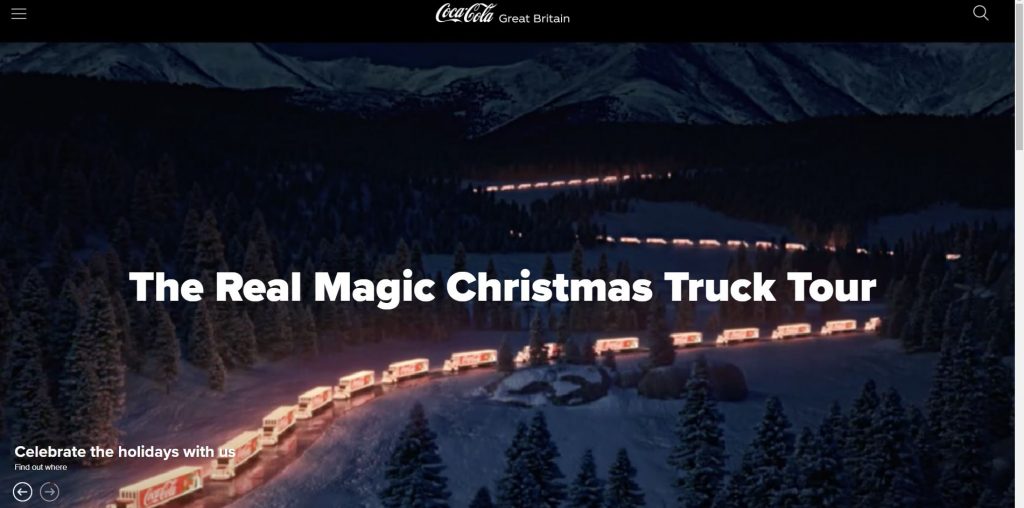 After this slider, other, non-holiday images with the well-known products are displayed. Then comes another image with the Christmas atmosphere again.
 
At the same time, Coca-Cola's website in Poland focuses more on the family theme and displays the following image: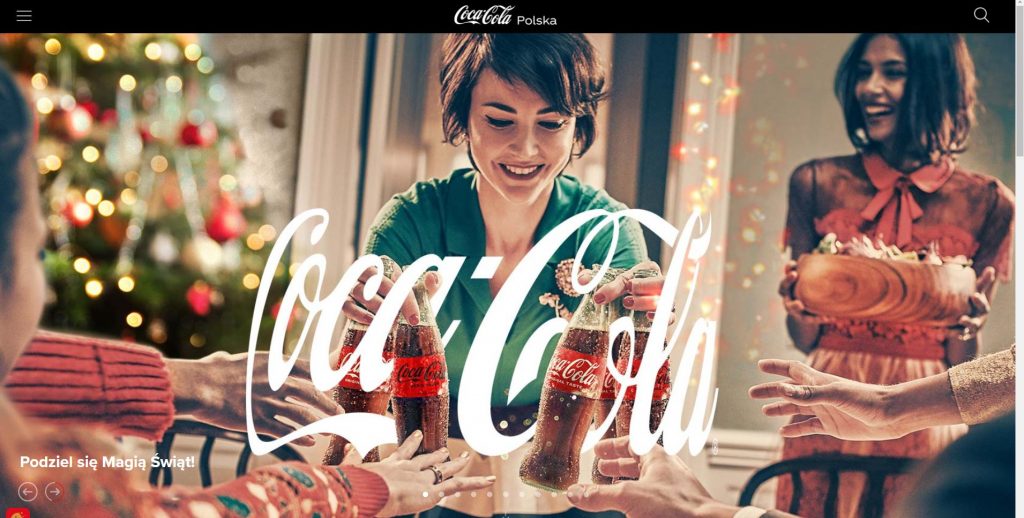 That's a good choice, as traditionally Christmas in Poland is a very family-oriented holiday, much more than in the US or UK.
 
For obvious reasons, the company's website for South Africa focuses on the pandemic. There's no reference to Christmas or other local tradition. You won't see any images with snow either, as Christmas in South Africa is in the middle of summer. Right now, the hot issue in the country is the new coronavirus variant, so the brand acts accordingly, displaying this image as the main slider: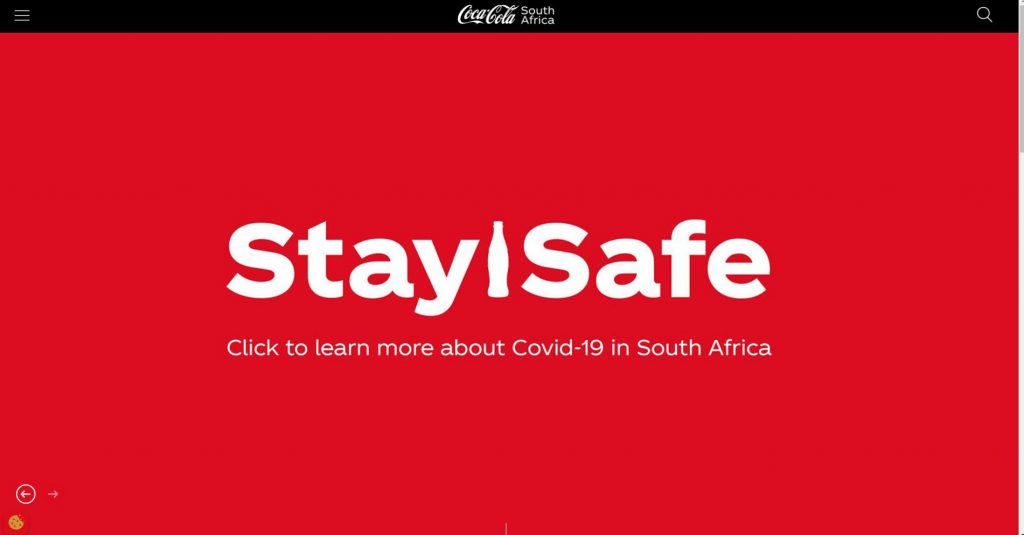 Taking social responsibility and mentioning issues that are important for the local market is also an effective method to show that you care about your customers.
3. Show what they do
In 2018 during Ramadan, Ikea displayed the following image on the main page for Saudi Arabia: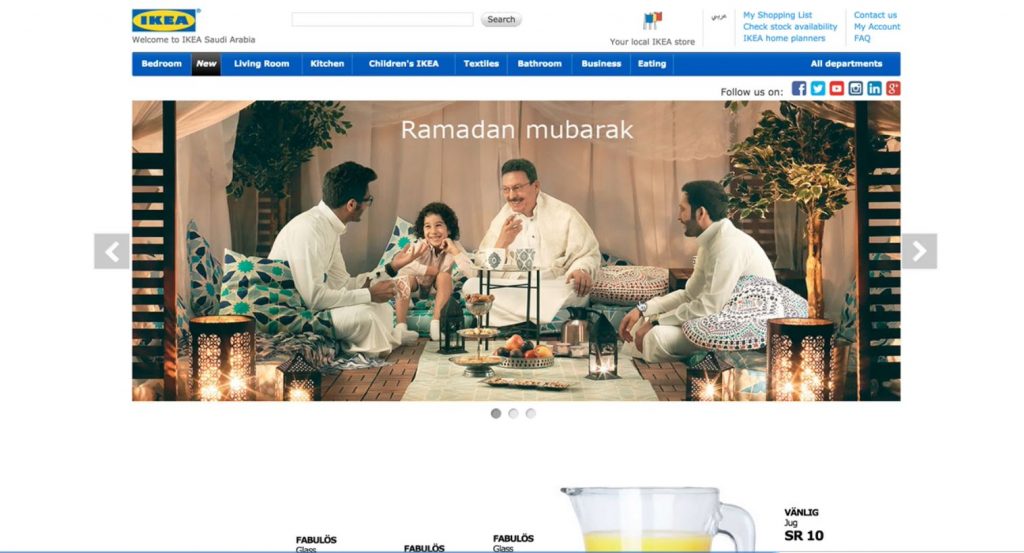 Showing local traditions is a perfect way to highlight that your brand understands the local market. Here, Ikea focuses on the family theme, on getting together to share food and to celebrate Eid al-Fitr which marks the end of Ramadan. Of course, the festive meal is served in Ikea's products, accompanied by locally inspired design. To play it culturally safe, the brand presents only male figures on the image. That's an effective way to connect to your local consumers and demonstrate how to use your products to mark special occasions.
 
In a similar way, Starbucks highlighted the Chinese New Year on the Chinese website earlier this year: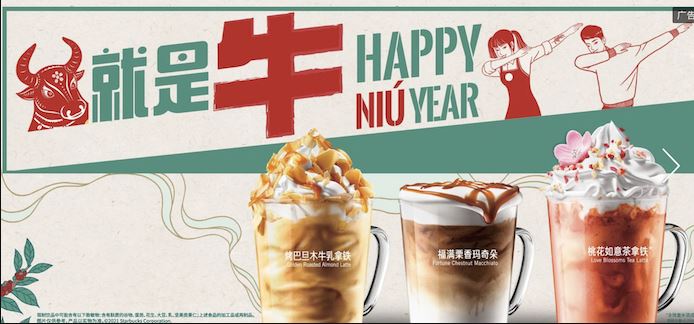 Again, references to the local culture and traditions are complemented by the brand's products. Showcasing local characters (this time as a graphic, not as an image), also helps to make a closer bond with your target consumers.
 
 
As you can see, there are many ways in which you can use the local holiday theme to your brand's advantage. It's not always about running holiday sales and promotions. Sometimes what matters more is to show that you understand the local culture and traditions – to show that you care.
 
 
And on this note, I wish you, Dear Reader, a happy holiday season – whether it's Christmas, Hanukkah, New Year, or Chinese New Year…
Over to you
How will you localize your website to celebrate with your local customers?
About the author: Dorota Pawlak
Dorota Pawlak is a localization consultant for digital and Web 3.0 brands. She enjoys helping businesses enter new markets and is passionate about cultures, languages, and technology.