4 excuses for not localising your mobile application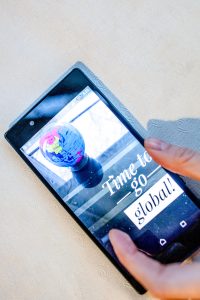 You've probably heard that many times: your business has to go mobile! There are so many opportunities and benefits of developing a mobile app for your business, no matter how big or small it is. From better engagement with customers through higher revenue to improved marketing efficiency. There's no doubt about that. But once you see a logo of your business in the app store, it might be the right time to go one step further and localise i.e. translate and adapt your mobile app to other cultures and languages.
Does it sound too overwhelming? Too extravagant?
Well, let's have a look at other common excuses for not having a multilingual app. Each excuse is followed by a counter-argument to help you realise that speaking the language of your customers doesn't have to be difficult or overwhelming. Adding more languages could be the right choice and the right way to exploit the potential of mobile apps.
1. I can't afford it
Localisation and translation of mobile apps doesn't have to be costly. The good news is that mobile apps are usually quite small and don't contain extensive text fields or articles that you would find for example on a website. The compact size of an average app requires a smaller amount of resources. This means that your app might be quite easy to translate and localise. Also, you don't have to offer multiple language versions from the very beginning. You can start with 2 or 3 and gradually add more if you're happy with the results. A thorough market research will help you determine which languages will be cost effective for your business app. 
2. I don't need it
If you're planning to expand to new markets and attract customers from abroad, your business will definitely need a multilingual marketing strategy. A part of this strategy is to offer your website, social media profiles and related mobile apps in the language of your customer. In this way you'll be sure that your customers and users can fully understand your message. This in turn will allow you to gain their trust, loyalty and eventually win more regular users and satisfied customers, which will help you grow your business.
3. English is enough
Well, a huge demand for localisation and translation across the world results exactly from the fact that English is not enough. Even if you think that your potential customers can speak or communicate in English, the chances are that many of them might not be ready to buy or order products and services in their non-native language. Plus, if you really want to establish your brand in a foreign market, you'll need to show that you care about the local tradition, culture and the language. Your app will have a better online presence and might be easier to find in the app stores once it supports several languages. Many mobile app users search for apps with keywords in languages other than English, so you'll be able to appeal to them with your localised product.
4. I don't know how to do it
And that's OK. Unless you're a mobile app developer or localiser, you really don't need this knowledge. All you have to know is how to find the right people or business that will take care of your mobile app. You can run an online search for localisation companies located near your business or specialised in languages you're interested in. Finding the right partner who will understand your needs and expectations might take some time, but your effort will definitely be rewarded. You can find localisation partners through search engines, on social media or contact us for questions and advice.
Mobile app users around the world might be looking for a business like yours or for a product and services that you offer. But you won't find out about it nor benefit from it if your app is available in one language only. So, research your target market and start adapting your content to the needs, culture and language of your international users.
About the author: Dorota Pawlak
Dorota Pawlak is a localization consultant for digital and Web 3.0 brands. She enjoys helping businesses enter new markets and is passionate about cultures, languages, and technology.